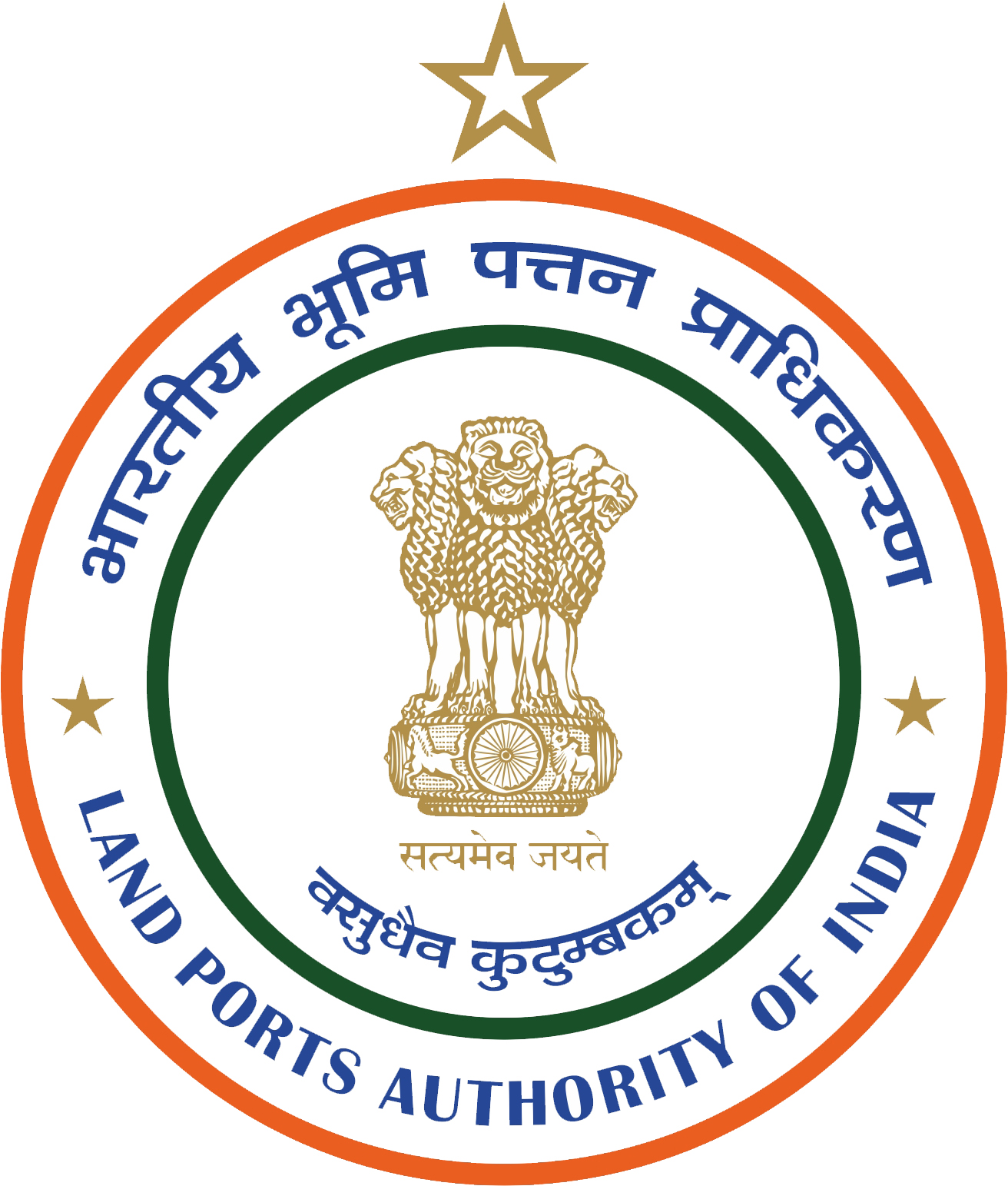 The logo depicts LPAI as the Authority for providing better administration and cohesive management of cross-border movement of goods and passengers.
The Circle symbolizes the world and is supported by the Sanskrit phrase "Vasudhaiva Kutumbakam" which means "the world is one family"
The two Circles in saffron and green represent the Indian flag.
The Circle also signifies infinity and mobility, which denotes all year round service provided by LPAI.
The Star on top symbolizes power and authority.
The National Emblem in gold colour in the logo represents the Government of India.