Panitanki Land Port  at a Glance
Land Port Panitanki is located in the Darjeeling district of West Bengal along the international border between India and Nepal.
The major commodities exported via Panitanki LCS are coal, petroleum products, raw jute, cycle and cycle parts, cement, clinker/slag and vegetables. The major commodities imported are tea, ginger, noodles, plywood and synthetic yarn.
Panitanki is also an important port for facilitating transit of Bhutanese merchandise trade with third countries.
Land Port Panitanki lies in close proximity of NH-327 and is well connected with Asian Highway (AH)-2. In terms of rail connectivity, it is located 4 kms from Batasi Railway Station. There is also a proposed Trans-Asian Railway connectivity at Panitanki.
The status as of September 2021 is that LPAI has prepared Detailed Project Report and has identified 38.80 acres of land for development of the Land Port . The State Government of West Bengal has been requested for initiating the process of Land Acquisition.
Location Identified for Panitanki Land Port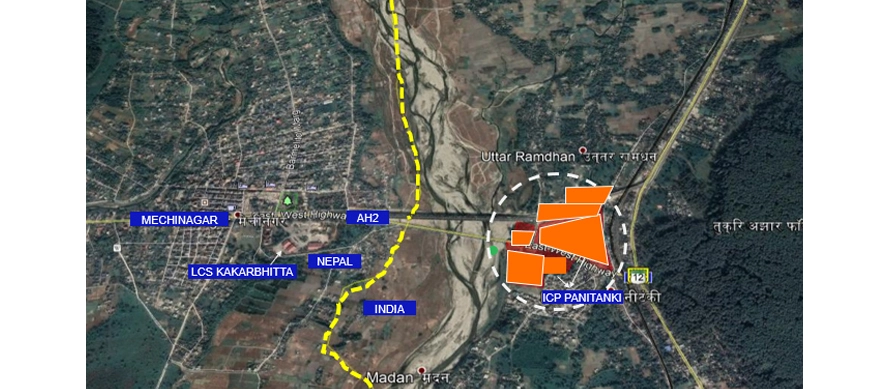 Master Plan – Panitanki Land Port