Rupaidiha Land Port at a Glance
Land Port  Rupaidiha is located in the Bahraich district of Uttar Pradesh. Once developed, it will be the first Land Port in the state along the international border between India and Nepal, located at a distance of about 185 kms from the capital city of Lucknow.It is the first important Land Port in the state of Uttar Pradesh with good connectivity to Lucknow.
Post operationalization, this will be the third Land Port  along the Indo-Nepal border and is expected to further boost bilateral trade between the two countries.
Spread over a total area of 115 acres, Land Port  Rupaidiha has a direct access with National Highway-28C and Nepalgunj Road Railway station.
Well connected to NH-927 via approach road connecting to Land Port.
Project Timeline
Letter of Award of Work:07-02-2020
Likely date of operationalisation: April 2023 

India – Nepal Border

Total Plot Area – 115 Acres
Built up Area – 22,575 Sqm

Stage - Construction

Physical Progress - 98%
(As on March 2023)
Master Plan- Rupaidiha Land Port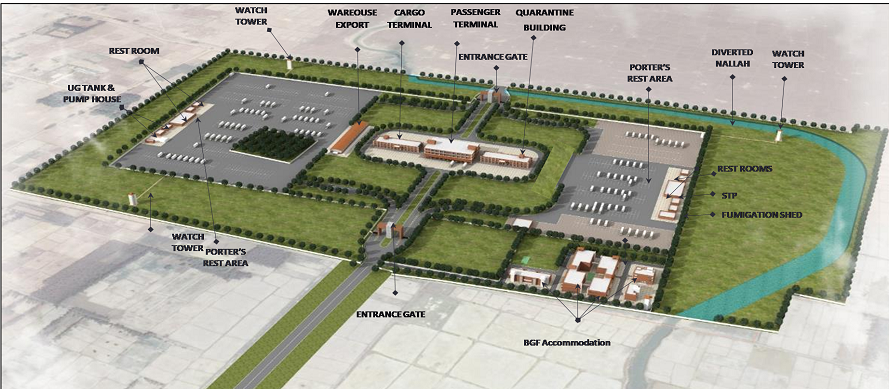 Planned Views - Rupaidiha Land Port 
Planned Views – BGF Accommodation at Rupaidiha Land Port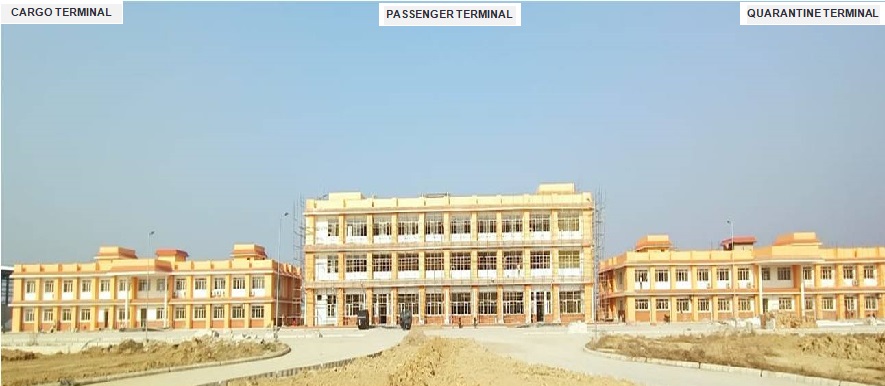 Progress Photos - Rupaidiha Land Port